Feature articles and interviews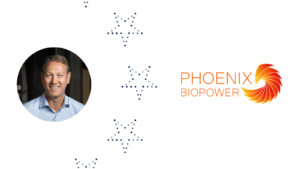 Interview – Henrik Båge, Phoenix BioPower
Phoenix BioPower, based in Stockholm, Sweden, are reinventing the future of biomass-fired power generation through their Biomass-Fired Top Cycle (BTC) technology. BTC is a new technology for combined heat and power generation, making use of biomass residues, and being twice as efficient as usual steam cycle technologies. Find out more in our interview with Henrik Båge, Chief Executive Officer.
30 March 2022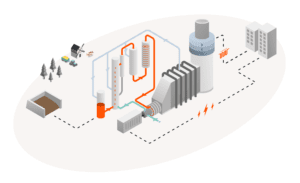 The potential of biomass-fired top-cycle technology
The Biomass-Fired Top Cycle (BTC) technology, developed by Phoenix BioPower, is a solution capable of meeting the challenge of providing a regular sustainable energy supply. BTC makes use of 'waste' biomass resources, such as wood chips, tree branches, straw, bagasse, and corn stover, avoiding harvesting of new trees for energy.
30 March 2022
Simon Hunkin
Greenovate! Europe
Rue d'Arlon 63-67
1040 Brussels
Subscribe to our newsletter
Join our mailing list to receive the latest news and updates from EUCANwin!