The EUCANWin! consortium has met in person for the first time since the project started, having begun in April 2021 at the height of the COVID-19 pandemic. The consortium met in Helsinki, hosted by the Natural Resources Institute Finland (LUKE).
The meeting gave the partners a chance to discuss progress in each of the work packages of the project, develop a better overall understanding of current developments, co-ordinate interactions between work packages and technologies and plan activities in the next six months.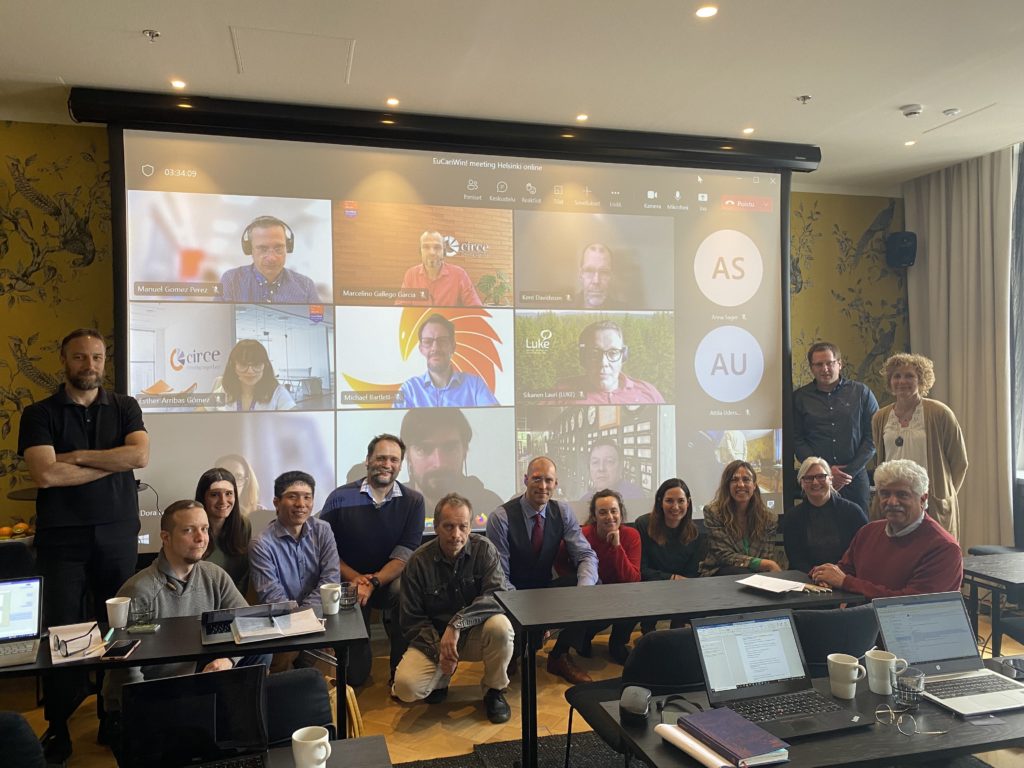 Additionally, workshops were held to jointly plan communication and dissemination activities, and to discuss planning and data collection for social and environmental impact assessments.
The next General Assembly is expected in October 2022.
Related posts